Professional Work
Quick Math Jr.
Shiny Things
To fully experience Quick Math Jr, you need to watch a child play it for the first time. Navigating the interface without frustration. Their excitement when they see their first monster inside one of the minigames. Learning the mechanics of the games and then learning the math concepts.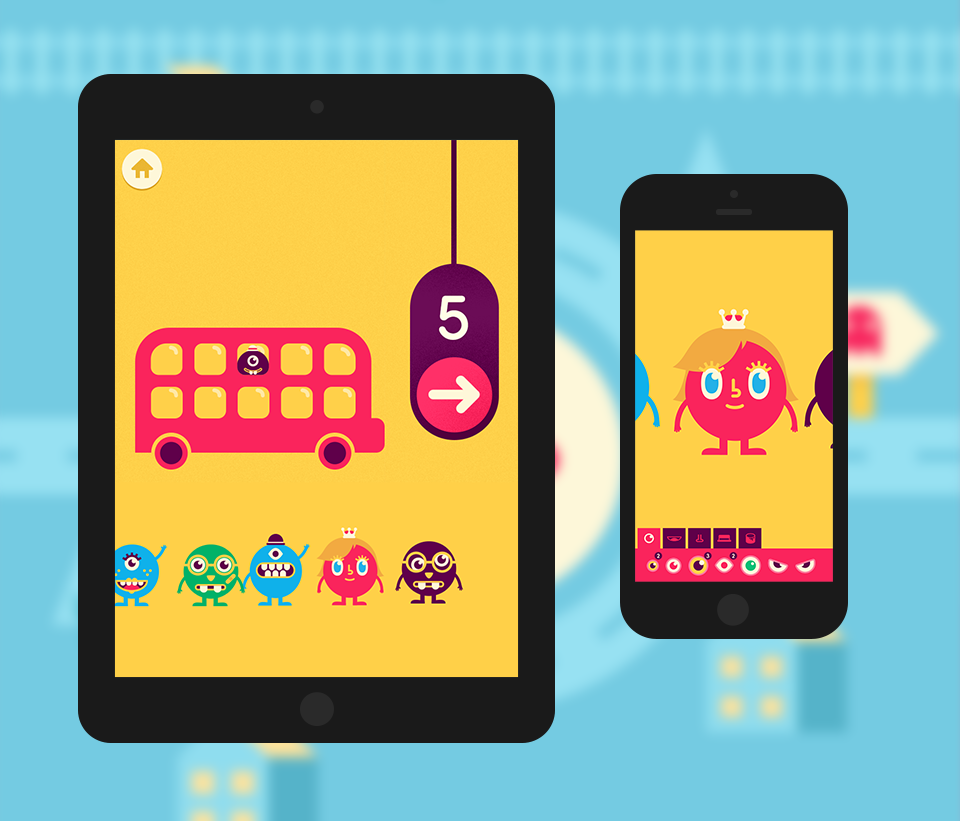 The development of Quick Math Jr was very humbling. It showed me how little I knew about the way children interact with apps. It took a lot of iteration and user testing in schools. Making hypotheses, seeing them smashed, trying over and over until it worked. In the end we created something that I'm incredibly proud of.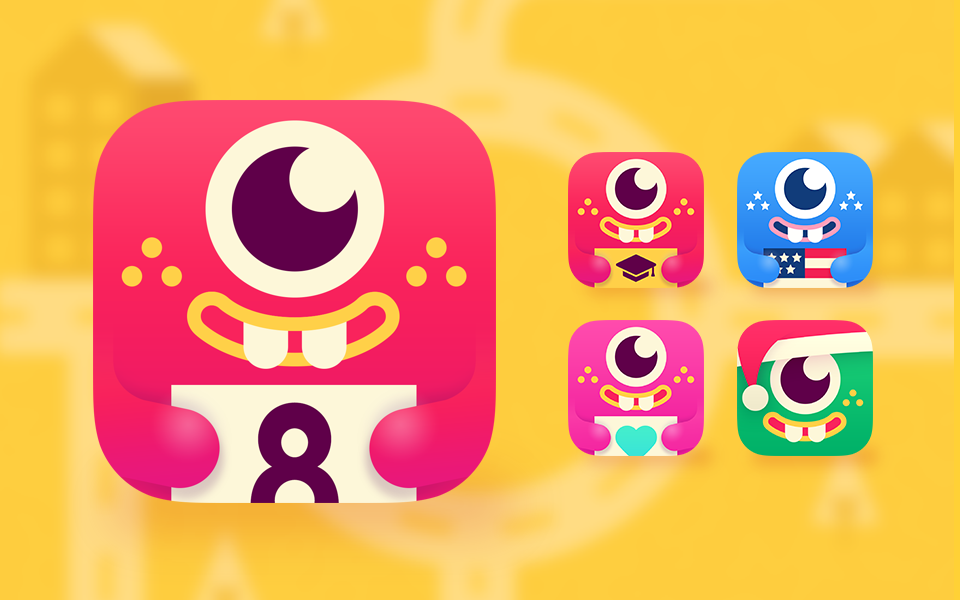 I designed the Quick Math Jr icon to accommodate both a consumer version and a school edition. We ended up re-theming it a bunch of times for various App Store promotions. Turns out changing the look of the icon even with simple bug fix updates garners substantially increased sales.